Suddenly you find you can't cope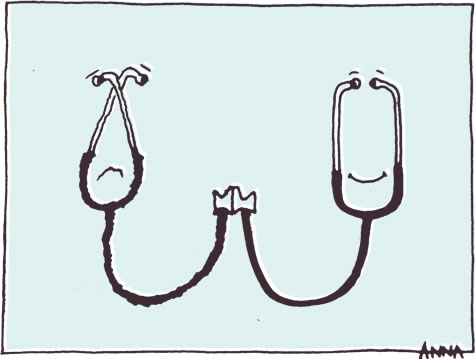 Physicians do everything within their power to maintain and restore the health of their patients. Yet their own health and welfare should be just as important a priority. Because physicians work under a great deal of physical strain and emotional stress – so much so that their own health can suffer. If this is compounded by difficulties in their private lives, their situation can suddenly seem hopeless.
ReMed provides timely support to physicians at such critical junctures, and helps them to find a way out of their crisis. Within 72 hours of contacting ReMed, a member of the experienced team of counsellors will be in touch to discuss the physician's personal situation.
The first step
Do you need help, or do you know a col­league who needs help?
​​​​​​​
​​​​​​​​​​​​24-hour hotline
0800 0 73633
0800 0 ReMed
remed
In case of emergency, please call the emergency number 144 or the help line "Heart2Heart" 0800 143 000.

​​​​​​​For media inquiries: kommunikation@fmh.ch
© 2019 • FMH Swiss Medical Association • Postfach • 3000 Bern 16 • Phone + 41 31 359 12 00 •